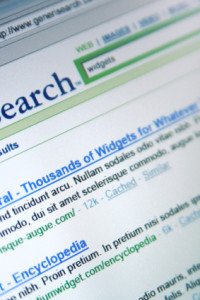 Besides developing your web site in a search engine friendly fashion, the next most important thing you can do is to "evangelize" your web site by obtaining links into your website from third party websites. This process, called link building, should not be overlooked.
The reason why link building is important is that Google uses links as a metric for determining how high your web page will rank for a search term. The logic is that if your web site has value to other human beings, then other web sites would link to your site (note: this is the reason why new websites often struggle to get high rankings in natural search results). This logic is similar to the higher education system of professors being "referenced" in academic research. Professors and researchers are often scored by how many other research publications or researchers reference their work. Most professors carefully track their references. Similarly, as web site owner, you should carefully track and monitor the websites that link to your web site.
Are all links equal?
Absolutely not. In fact, you may have thought to yourself that you could just get links from any web page or web site to improve your natural search rankings. For example, if you get a link to your web site from cnn.com, that will help your search engine rankings tremendously (probably more than 50 links from personal websites of your friends and family). Generally speaking, you want to get as many links as possible, but you also want to be strategic in obtaining links from credible and relevant websites.
How do I get links from 3rd party web sites?
Ask. In many cases you can get links into your site at no cost at all. Often times, you may need to pay a small monthly advertising fee to obtain a text link on a well-established website.
Link building is somewhat of an art form. Whether you hire Websults or another digital marketing agency, you should enlist the help of a digital marketing consultant to help you define your strategy and execute your link building program. You owe it to yourself and your business to get your site listed as high as possible in the search engines for your relevant keywords.
For more information on retaining a digital marketing consultant for your organization, please contact us using our online form.