Self Storage Marketing Solutions That Work
Approaching web design from a business perspective, we provide full packaged marketing services designated for self-storage industry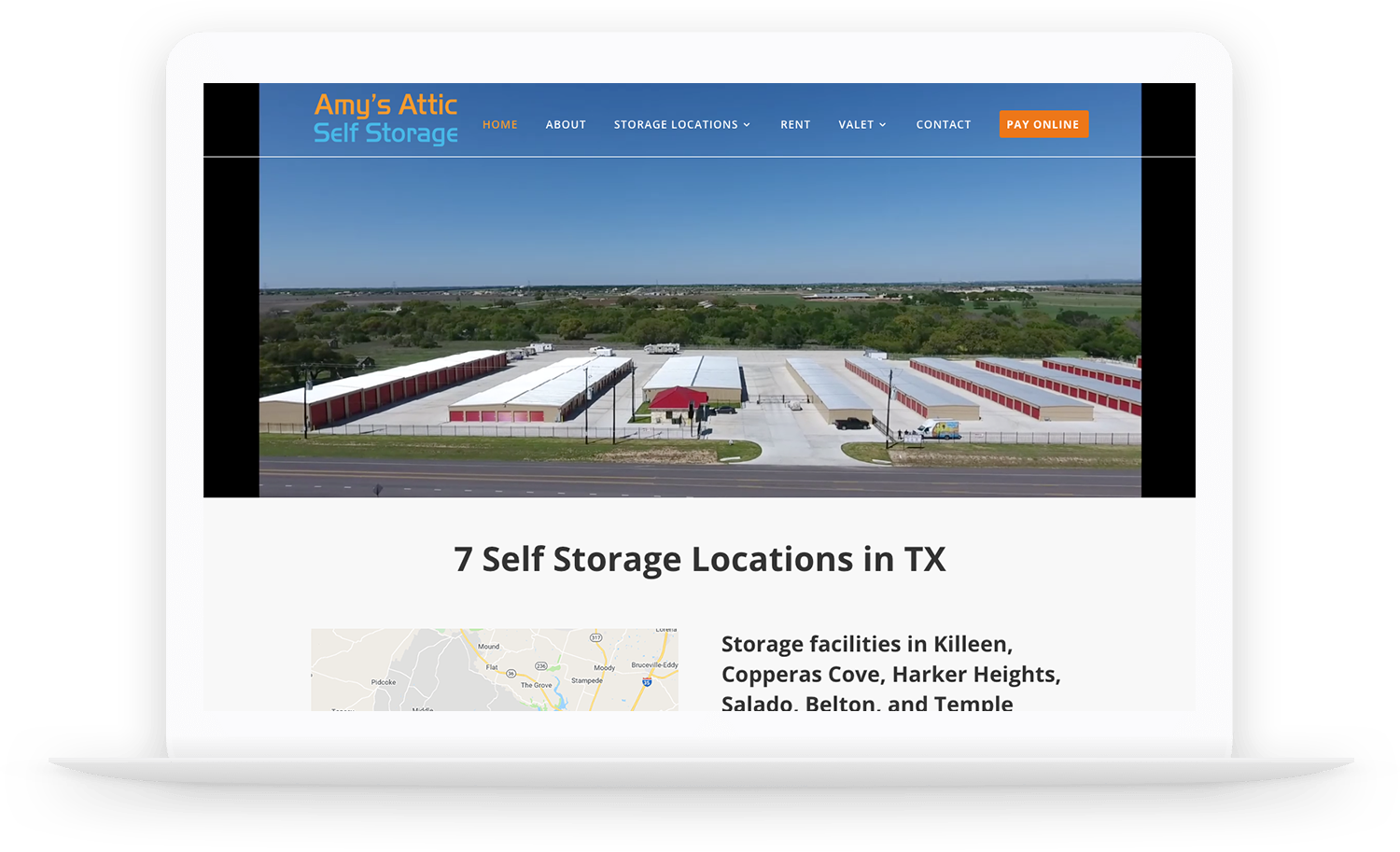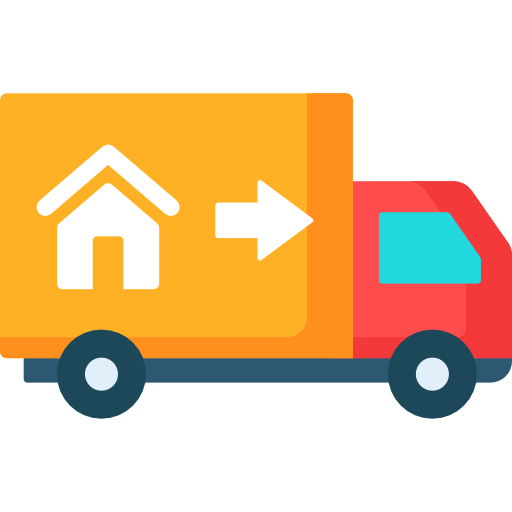 We Produce Results for Self-Storage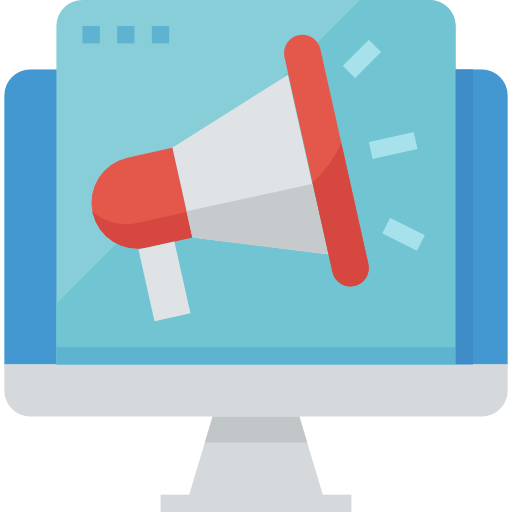 We Know Digital Marketing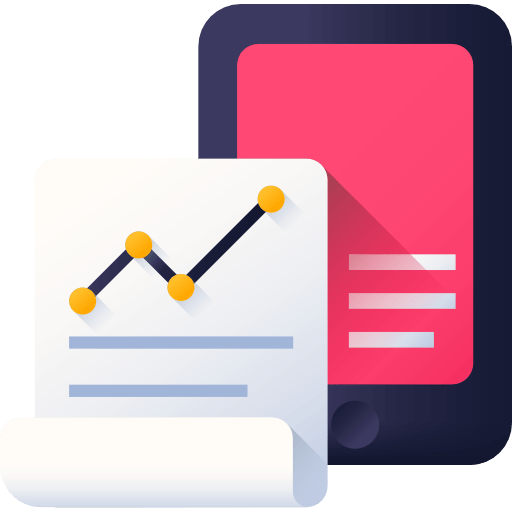 Self Storage SEO
Websults has years of experience working on Self Storage SEO projects and digital marketing campaigns. One of the advantages we have is a knowledge of what keywords people use on Google to search for storage units across the United States. Many times we produce blog posts and articles for self storage clients that may seem ancillary to the core self storage business. But, our content marketing has a strategy, and we are continually looking for ways to raise awareness on Google for our self storage facility locations. We have a case study for a self storage client in Texas where we increased their traffic and clicks from Google organic search by 4x. When competitors, such as Extra Space Storage, are overspending on their marketing budget by spending a high cost per click on paid search, our client is generating the vast majority of its website traffic from organic search (with no associated cost per click charges). SEO in the self storage industry is a long term business strategy, but the strategy works for self storage operators who are patient and are willing to trust us with their website, blog posts, and SEO. We are particularly well suited to work with independent self storage operators since we have a track record of success competing online with the larger "Wall Street" self storage companies.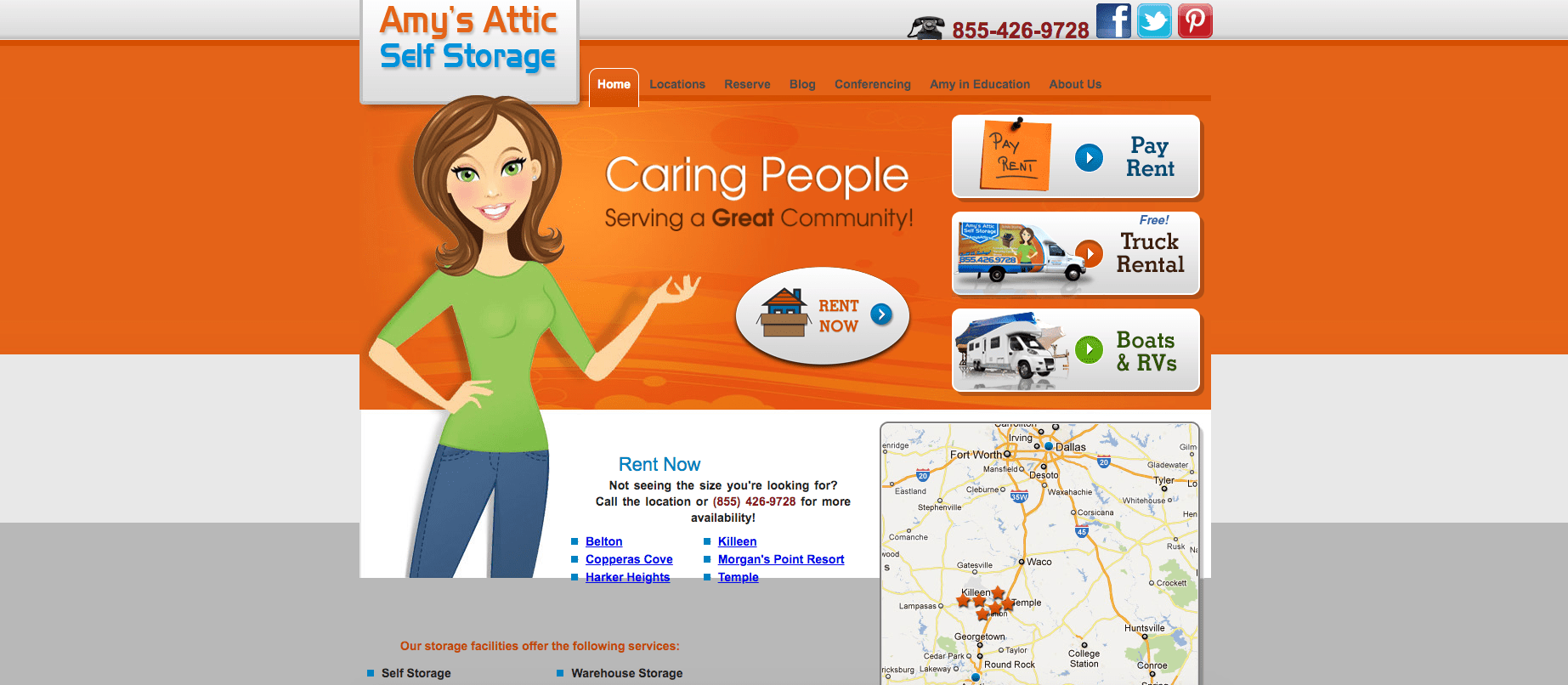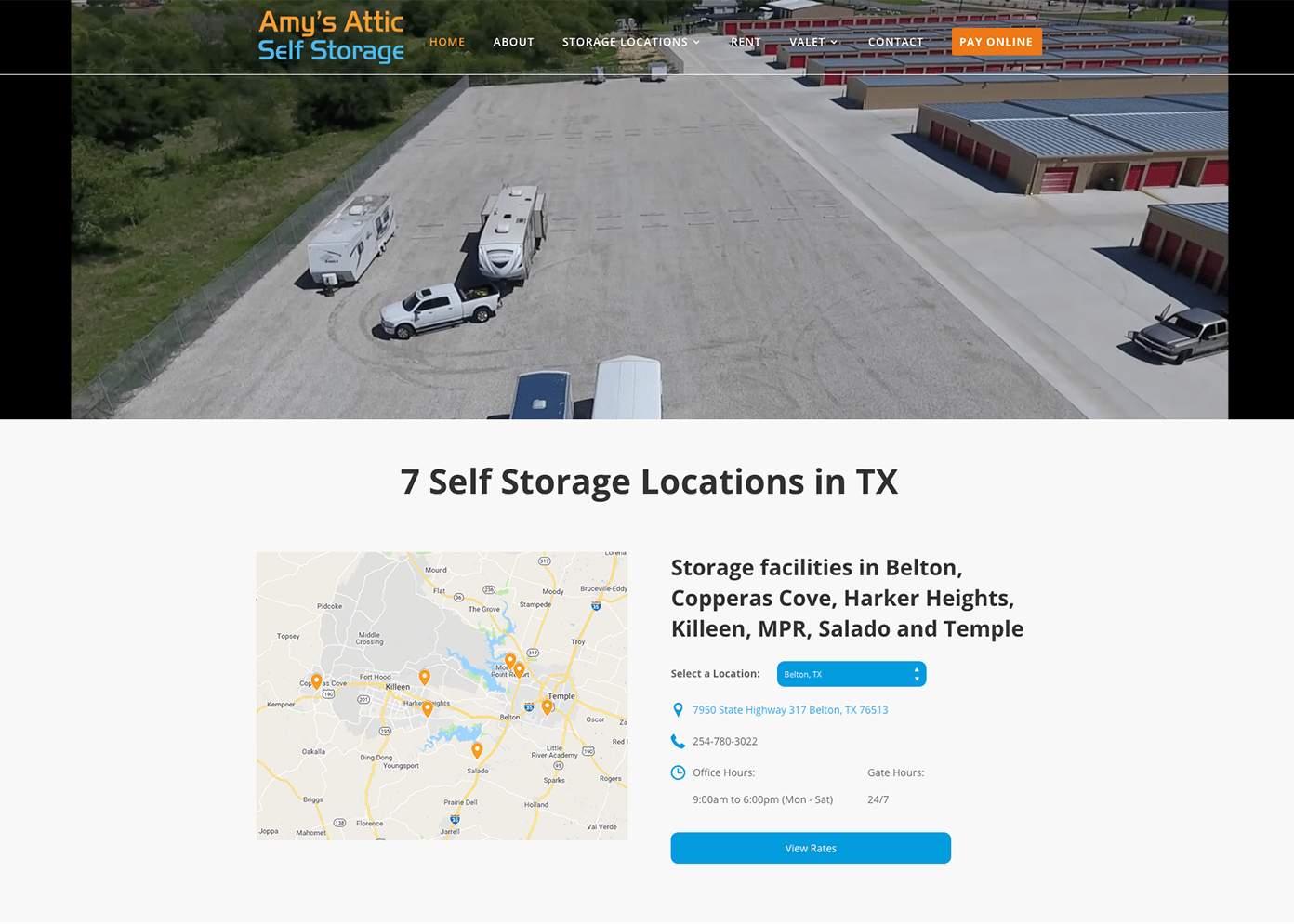 Project summary
Amy's Attic is an awesome Self Storage company in Central Texas that is one of our favorite projects. We revamped their digital marketing with our SEO program and boosted their occupancy rate. Their new website is now modern and mobile friendly. It has great features that allow their customers to reserve and pay online at any time through their new website.
From the Owner of Amy's Attic – Bob Vamvas
In May of 2017 a 'big name' self storage digital marketing company promised the moon, but after a year only delivered moon pie. So we reconnected with Jonathan Weindruch and his crew at Websults and the results have OUTSTANDING. As a former ballplayer results mattered. As an employee in one of my father's businesses. Results matter. Today having run stores from California to Kentucky, and with three stores under-construction and one duplex, results matter. If you need a true digital marketing team where you'll get results, I encourage you to connect with Websults
I have worked with Jonathan and his team in since 2011 and they have never let us down! Easy to work with, always available.
My goal for our new website was to have a well designed, easy to use website that was optimized for search engine results. Websults provided all the right tools that I needed for the site. We receive new contacts from potential customers daily through the new website.
Websults has been incredibly helpful and instrumental in helping A+ Storage move up in the organic rankings with the search engines. This function is vital in today's marketplace. You have to be easily found to be recognized as a leader in your industry.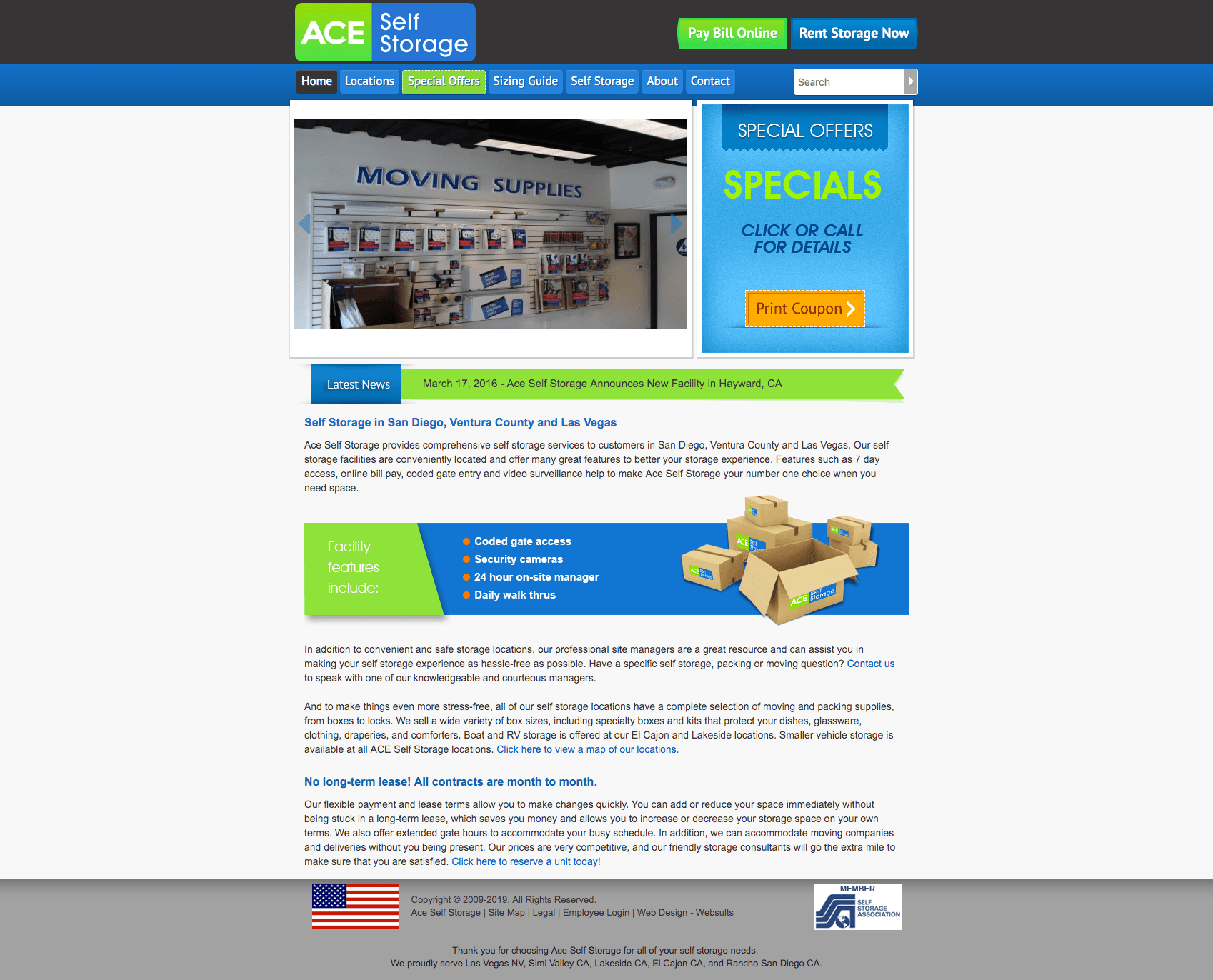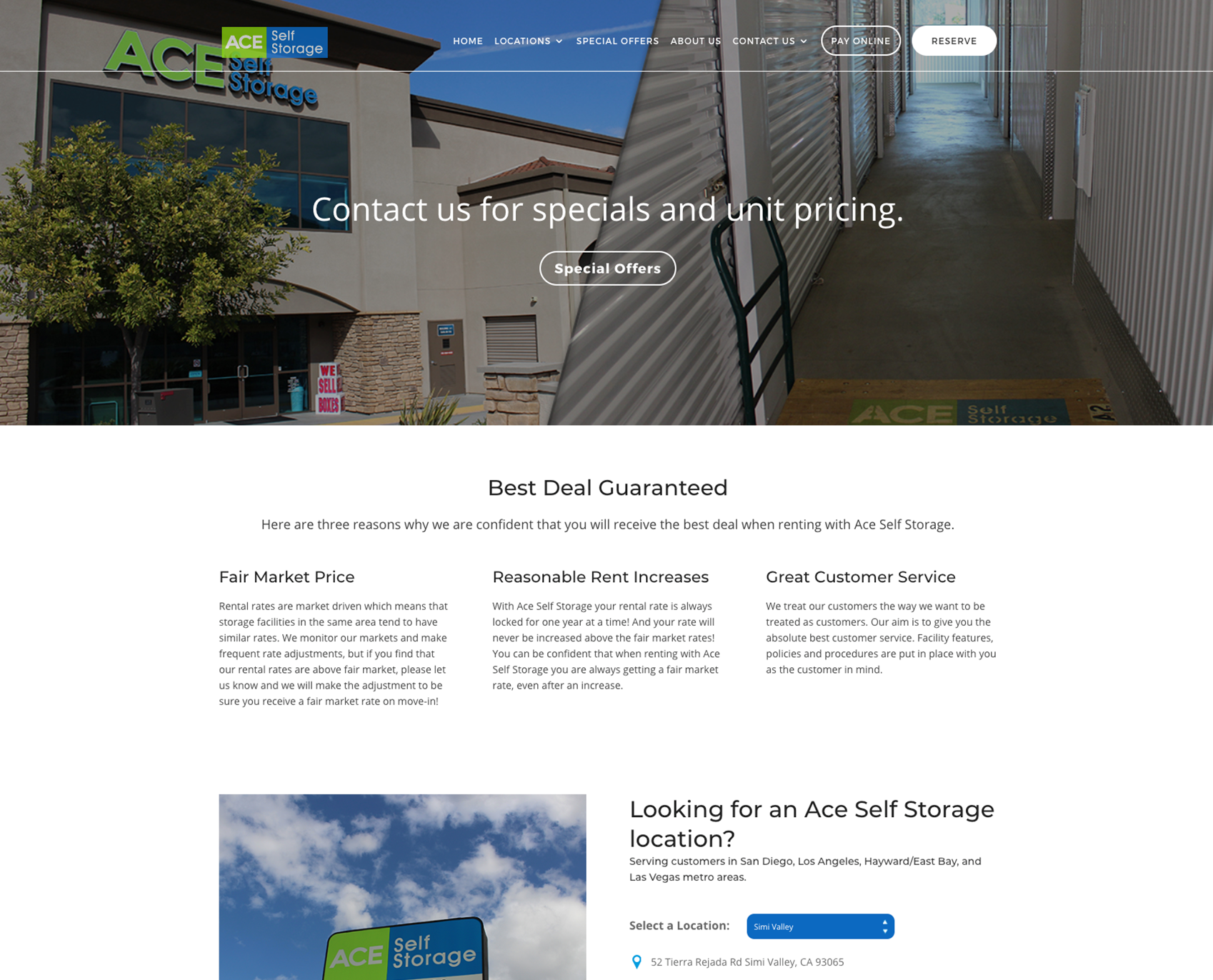 Proven Results
We recently completed a website upgrade for Ace Self Storage with locations throughout Southern California and Las Vegas. Ace Self Storage had an outdated website that needed a more modern upgrade with location pages that have information on gate hours and location specials. We setup new reservation features that improved their business!
Google Analytics Integration
Dedicated Account Manager
Content Management System
Websults – Clearwater FL, Office