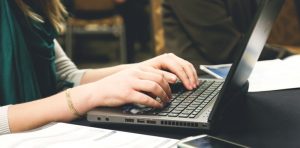 ~ Boostrap Web Development Weekend Training & Certification ~
Dates: Until October 27, 2019
Time: At your leisure
Location: online
Admission Fee: $99
Event Features: Beginners training to learn how to create beautiful mobile-first websites with the Bootstrap framework. Features hours of video instructions, a textbook with beginner to advanced concepts, practical exercises and 20 resuable Bootstrap templates. Over the course of the weekend, you'll develop and publish your own professional, mobile-responsive website.
Notes: Will need a computer with good internet connection.
Website: https://www.eventbrite.com/e/boostrap-web-development-weekend-training-certification-tickets-51577870800


~ Suncoast Developers Guild Jr: Intro to HTML/CSS (ages 8-12) ~
Dates: Mondays (excluding Jan 21) from January 7, 2019 – February 4, 2019
*(Feb 4)
Time: 6:30-8:30pm
Location: Suncoast Developers Guild – 2220 Central Ave · Saint Petersburg, FL
Admission Fee: Free
Event Features:Free 4 week course where kids will be learning basic HTML structure, the box model, CSS, typography, and absolute positioning with a capstone project to build a landing page.
Notes:
Please RSVP, complete the questionnaire and consent form to reserve your spot.
Bring a fully-charged working laptop and a laptop charger to every class.
Please make sure to have either Chrome or Firefox installed on the computer
Website: https://www.meetup.com/suncoast-developers-guild/events/256176640/


~ SDG Jr: Intermediate JavaScript – Intro to Angular Framework (ages 13-17) ~
Dates: Mondays (excluding Jan 21) from January 7, 2019 – February 4, 2019
*(Feb 4)
Time: 6:30-8:30pm
Location: Suncoast Developers Guild – 2220 Central Ave · Saint Petersburg, FL
Admission Fee: Free
Event Features:Free 4 week course where young learners who already have some experience with basic HTML, CSS, and JavaScript will learn how to utilize the Angular framework to develop fully functional web applications.
Notes:
We recommend having either a Mac or Windows machine that has the most up to date OS. MacOS should be Mojave; Windows OS would be Windows 10.
Computers should have a minimum of 25GB available HD space, be high-speed wireless capable and at least 4GB of RAM (8 preferred) with a processor speed of at least 2GHz.
We recommend installing globally Node and the Angular CLI before the day classes begin. Instructions are available at https://angular.io/guide/quickstart
We also recommend installing Visual Studio Code which is a free code editor with excellent support for the types of projects we will be building.
Website: https://www.meetup.com/suncoast-developers-guild/events/256176632/


~ Techstars Startup Week ~
Date: February 4-8, 2019
Time: 5 Day Event
Location: Location varies by Workshop
Admission Fee: Free – register at https://startupweektampabay.com/schedule/
Event Features: Techstars Startup Week Tampa Bay is a FREE five-day celebration with over 100 events led by entrepreneurs, and hosted in Tampa Bay's hottest entrepreneurial spaces. Each day is loaded with sessions for you to get the education you need for your startup: legal, marketing, tech, etc.
Website: https://startupweektampabay.com/


~ Front-End Design Meetup ~
Dates: Every 2nd Thursday of the month
*(Feb 14, Mar 14, Apr 11, May 9, Jun 13, Jul 11, Aug 8, Sep 12, Oct 10, Nov 14,
Dec 12)
Time: 6:30-8:30pm
Location: Suncoast Developers Guild – 2220 Central Ave · Saint Petersburg, FL
Admission Fee: Free
Event Features: A chance to teach and learn from our fellow front-enders.
Notes: There is free parking in front of the campus. Arrive at 2220 Central Avenue and ring the bell to be let in.
Website: https://www.meetup.com/suncoast-developers-guild/events/vstbnqyzcbnb/


~ WordPress St. Petersburg ~
Dates: First (for a scheduled talk) and Third (for 'Ask Us Anything' free-form, crowdsourcing support and project help) Tuesday of the month
*(Feb 5, Feb 19, Mar 5, Mar 19, Apr 2, Apr 16, May 7, May 21, Jun 4, Jun 18, Jul 2, Jul 16, Aug 6, Aug 20, Sep 3, Sep 17, Oct 1, Oct 15, Nov 5, Nov 19, Dec 3, Dec 17)
Time: 6:30-8:30pm
Location: Suncoast Developers Guild – 2220 Central Ave · Saint Petersburg, FL
Admission Fee: Free
Event Features: Networking opportunities with fellow WordPress users, scheduled talks, 'Ask Us Anything' Free-form, crowdsourcing support and project help.
Notes: There is free parking in front of the campus. Arrive at 2220 Central Avenue and ring the bell to be let in.
Website: https://www.meetup.com/WordPress-St-Petersburg/


~ TechTalk Summits ~
Date: January 24, 2019
Time: 5:00-8:00pm
Location: St. Petersburg, FL Exact location TBD
Admission Fee: Free
Event Features: Networking with leaders in the technology community and hear most up-to-date information on several topics. Beverages and appetizers provided.
Website: https://techtalksummits.com/event/st-petersburg-fl/


~ 2019 US Microsoft Licensing Training Course ~
Date: March 12, 2019
Time: 9:00am-4:00pm
Location: University of South Florida University Student Center – 200 6th Ave South St. Petersburg, Florida
Admission Fee: $525 – $699
Event Features: Microsoft products and Microsoft programs to help you make decisions about a product upgrade, moving to the Cloud or renewing/changing your licensing agreement.
Website: https://www.eventbrite.co.uk/e/2019-us-microsoft-licensing-training-course-tickets-42492218369?aff=ebdssbdestsearch


~ Front End Design Conference ~
Dates: April 25-27, 2019
Time: April 25th 1-9pm, April 26th 8am-9pm, April 27th 8am-9pm
Location: The Paladium Theatre – 253 5th Ave N, St. Petersburg, FL 33701
Admission Fee: $200
Event Features: Two days of immersive web design and front end development delivered via keynote style talks and a day of more in-depth workshops.
Website: http://frontenddesignconference.com/index.php