WordPress Near You in Florida
WordPress is a simple, yet an incredibly effective way to design your website to draw in website traffic and build awareness. With plenty of templates and designs (known as themes in WordPress) to choose from, its a one-stop open source system for all of your website needs. WordPress offers plenty of plugin options to allow full customization of your domain and allows for an extra layer of security or design that most other basic website services don't have. It's widely popular with more than one in four websites you visit being made using WordPress. This open-source content management system can be used to make business websites, eCommerce stores, blogs, portfolios, and plenty more. Given that it has so many options for customization it may be hard to navigate on your own. Despite the complexity of choices, you do not need any programming knowledge to use it, so it is easily accessible for most users.
Websults Can Help
WordPress can be intimidating to users, and we are more than happy to assist users who may be confused. We provide comprehensive service and are excited to offer the option to bring it right to you. We are available to travel to you if you are based in the Tampa and St. Petersburg areas for in-person training. We are also willing to travel to Sarasota, Ft. Myers, Lakeland, and Naples if needed. Websults will train you on everything WordPress including how to:
Create posts – including choosing categories, tags, and optimization
Set up categories and subcategories
Create pages and subpages
Modify settings
How to use FTP to upload themes, plugins, change logos and much more
Upload plugins and configure plugins
How to use some of the more advanced plugins
How to use the media gallery to your advantage.
Use optimization plugins
And much more!
In Person WordPress Training Expert – Who You Will Meet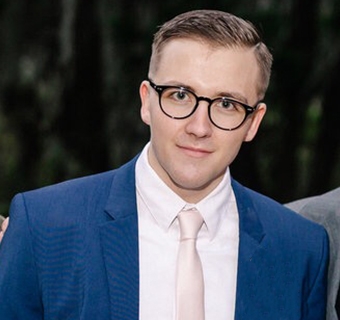 Leading your training will be our very own Austin Ashley. Austin has been a proud employee of Websults and has worked with WordPress for the last 5 years. He started out with small website updates and designs to developing entire WordPress websites from scratch. He is very appreciative of WordPress and its endless amount of plugins and themes. He will be able to show you the large community that constantly evolves and brings forth new content and opportunities.
Austin has done training sessions with clients of all ages ranging between their 20s to 70s. He says one of the best things about using WordPress is that with its user-friendly design, anyone can learn how to use it to improve their business. Austin sees the benefit of in-person training at a client's office because he can then learn more about their business to better understand what goals they are trying to accomplish with their website. If the client decides to come to the Websults office he is excited to introduce them to our team and show the client what we are all about.
One of Austin's favorite things about working with Websults is the freedom that we give our clients. We get them on the right track with a modern designed website built for SEO to help them grow their business. From there they have the freedom from our training to keep it updated themselves or if they get too busy with their business, that's where Websults comes in to help.
Contact Websults
If you are interested in our in-person WordPress training service or have any questions, please feel free to contact us at (727) 597-7300 or send an email to info@websults.com. We look forward to hearing from you and training you to be a WordPress power user or administrator.