April 20, 2016 (Tampa, Fla.) – Websults®, a website design and strategy consulting firm, seeks energetic interns for the summer of 2016. Websults' internship program offers opportunities to learn more about website design and leveraging an online presence into continued business growth.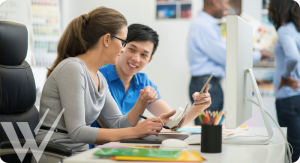 Websults interns will:
-Work closely with the web development and content marketing teams
-Learn all aspects of effective website design
-Work with Websults Principal Jonathan Weindruch to guide client projects to completion
-Participate in team and client meetings
-Be responsible for project tasks
Websults is looking for qualified intern candidates who are:
-Current college students in Tampa area
-Studying business, online marketing, web design, graphic design, or other related field
-Motivated, reliable and professional
-Detail oriented with the ability to prioritize
-Able to work independently and as part of a team
"We know there are qualified candidates for our summer internship position in this area,"
Websults Principal Jonathan Weindruch said. "We hope students who are intrigued by website
design and content marketing will apply."
Websults interns will be paid. To apply for a summer 2016 internship position with Websults,
send a letter of interest and resume to info@websults.com. Application deadline is May 17th.
About Websults®
Websults is a website strategy consulting firm that offers organizations insights into best practices for leveraging the Internet across all areas of business. In addition to making web strategy recommendations, Tampa web designer Websults takes responsibility for getting an organization results on the web. The company's services include strategy consulting as well as implementation services. For more information on Websults, please visit www.websults.com.