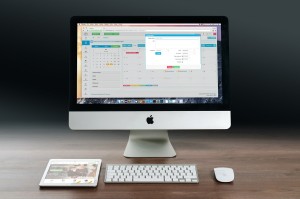 Websults is looking for a business development representative who can help establish business partnerships and relationships with new clients. The ideal candidate would be someone who is a self-starter, independent, great communicator, and internally motivated. We are looking for someone with sales experience who is comfortable with technology as well as making cold calls from time to time to introduce Websults to new potential partners and clients. Websults offers an exciting opportunity for someone looking to expand their career by gaining real world experience with a web design and digital marketing firm.
Responsibilities:
Contacting and meeting with potential partners and clients
Fully understanding the steps involved in the business development process for digital marketing and web design services
Managing CRM data in an online database / software application called Nutshell
Using Mailchimp to send out occasional broadcast emails
Using LinkedIn to identity prospects
Attending local networking events
Writing emails and sales letters to introduce Websults
About Websults:
Websults is a website design and digital marketing firm with offices in Tampa Bay and Nashville, TN. Websults has designed and developed hundreds of company websites and actively manages online marketing campaigns for multiple clients across the U.S.
Preferred Experience and Skills:
Excellent verbal and written communication skills
Creative thinking ability
Comfortable with various types of technology
Ability to quickly learn new technical skills
Past job experience in sales or business development
Past experience with WordPress, web design, or digital marketing would be a plus but is not required
Employee should be able to provide their own transportation to the Websults office in St. Petersburg, FL
Pay: Salary + commission of closed sales