Guest Article by Joshua Bowman
WordPress is the one of the simplest and easiest website platforms to work off of no matter what experience level the administrator possesses. As a beginner, it takes a very short period of time to become comfortable with how WordPress operates and how you can make it look and work according to your preferences. Very little training is required with WordPress, which makes it a great tool for those who are looking to be in command of their own website.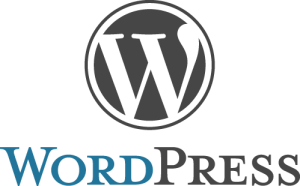 Working in WordPress allows for anybody to get a feel for how they want their website to work and look. It takes no time at all to enter in your content on separate pages, upload different images or PDFs into the media library, or change the configuration of the menu systems. WordPress allows for a very hands-on experience when working with a website. Within a very short period of time, a person with no web skills whatsoever can become a website managing wizard.
One of the great advantages of WordPress, if not the biggest advantage, is the ability to have access and control over your own website. For small to large size business owners, you can have complete control over how your website looks and operates. Making updates on WordPress is very simple, and can be done at anytime with the proper login and password. If something needs to be taken off of your website, a business owner simply logs in to their WordPress powered website and removes whatever they would like. There is no time wasted in contacting someone who is in charge of your website. After a little bit of training, you will already have the knowledge and skills to do it yourself.
WordPress allows for so much freedom when it comes to managing your company's website. The editing options on WordPress are very self explanatory and quickly become second nature. A person with very little computer experience can quickly become comfortable with operating and updating a WordPress website. WordPress is an awesome tool for any size business, because it puts the power of a website into the hands of the one who know the most about their business.
To request a quote for a custom WordPress website, please click here.